Moving your business to a different location is no simple task, especially if you consider the amount of furniture and equipment you need to move within or between premises. Hiring an office relocation company can help make this process as seamless as possible. Knowing how critical it is to ensure that your business's downtime is minimised, it's essential to make sure you work with an office relocation business that knows what they're doing.
Here are a few things you should look for in finding the best office relocation provider.
Experience and track record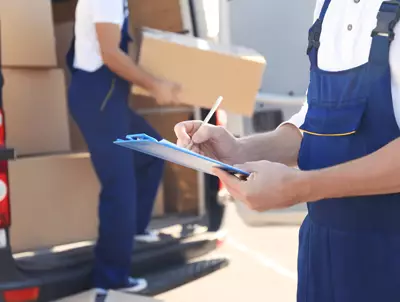 When it comes to small office removals, people assume that moving all that equipment and furniture from one place to another is just a minor thing. What most people don't realise is that moving a number of things has a lot of risks – risks that could be avoided if the people working on it have extensive experience doing it.
Checking on a moving company's experience and track record helps you ensure that risks are minimised, and damage to your office equipment or environment is avoided. Movers who have been in the business of relocating companies for years know how to lift and carry furniture properly in a safe and efficient manner. They are able to scope the move and assess any potentials hitches, risks or pitfalls and pick up on any such issues during the survey and compilation of their risk assessments and method statements.
Experienced movers also know how to move large, heavy, delicate or cumbersome items without injuring themselves. Amateurs run the risk of injuring themselves, or worse still, causing injury to others. A great track record and a long history in providing moving services mean that removal operatives are fully trained in lifting and manual handling and know how to keep the process as safe, risk-free and as efficient as possible.
Total cost and inclusions
The budget will always be a huge consideration, especially for small businesses. This is why you need to know how much the office move would cost from the outset so that you can budget for the move, and are informed of the services that can be requested or will be provided.
Some movers can help with space-planning and space-utilisation in your new location, which can be of tremendous benefit, especially if the new place is of a dissimilar size or layout than the last one. Remember that time is also a valuable resource, and having experts working with you would ensure optimising your office layout in line with your requirement. Double-handling items can be time-consuming and inefficient. Getting it right the first time saves time and effort down the line.
You could also ask about any telecoms and IT infrastructure that would have to be laid out, as well as testing once your equipment has been moved to the new place. If you have the budget to go for a full-service package, this is usually the best option knowing that it would make your move more efficient, minimises downtime and could get you back up and running in no time.
Other services offered
Aside from moving your equipment from the old location to the new one, you might also want to check for other services that the office relocation company offers. You might want to check for storage services, for example. In some cases, moving to a new location could mean having to store some of your old furniture and equipment while you figure out whether you'll have space for them or not, or indeed whether you require the item at all.
In the event you have equipment that you're ready to dispose of, it would be good to work with a relocation company that helps out with recycling, environmental clearance and disposal as well. Different types of equipment require different methods of disposal in-line with legal and ethical requirements. Passing this task on to experts will ensure that the job is done properly without much impact on the environment.
You could also ask about how to secure and organise any documents that you'll be storing, as well as documents that you want to get rid of without leaking any sensitive and confidential data. A relocation company that offers secure and confidential document destruction or disposal of electrical items in line with the Waste Electrical and Electronic Equipment ("WEEE") recycling guidelines and legislation minimises the headaches and reduces the risks.
Customer service
Of course, the way you are treated as a customer would always matter in any paid service. You have to make sure that you have someone to talk to in case you have any questions before, during and after the move.
Especially during the planning process, an efficient relocation company would have a team that coordinates with you, helping you understand what's going to happen. They should be able to keep you at ease and would be ready to help out in case anything unexpected happens during the move.
Universal Commercial Relocation can help you move your business to a new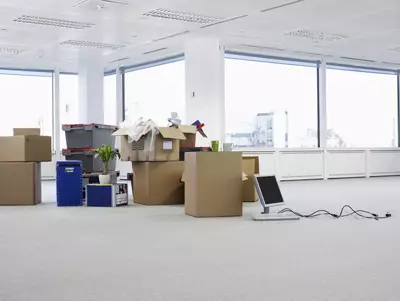 location in the most efficient way possible. With a team of experts working on your big move, we can guarantee that your business will be up and running again in no time. Call us on 0208 575 1133 and let's start planning your big move.
FREQUENTLY ASKED QUESTIONS
How much does an office relocation cost?
Determining the costs involved in the office relocation process depends on numerous factors. Office relocation companies such as Universal Commercial Relocation can provide you with a thorough survey for free to give you the most cost-effective quote possible, breaking down the cost in a transparent manner.
How do I choose a relocation company?
Below are some tips for finding the perfect relocation company to hire.
Get estimates from at least three different companies.
Get referrals from business contacts, colleagues and industry peers who may well have been through similar moves.
Only appoint British Standard BS8522 accredited and insured office relocation companies like UCR, recognised experts in office and commercial moving.
Ensure the relocation company you are selecting is a member of the specialist Commercial Moving Group at the British Association of Removers, the leading Trade Association for relocation companies.
When should a removal company be arranged?
The minimum time to arrange office moving services is four to six weeks ahead of the target move date. You should book a removal company as far ahead of time as possible, especially if your move is a large or complicated one, so that you have ample time to prepare. With that being said, we aim to accommodate last-minute moves as much as possible.
How do you announce an office relocation?
To properly announce an office relocation, it is best to organise an announcement meeting. At the meeting, state the details of the relocation, including the reasons for doing so. This will give your employees time to prepare for the change. Be mindful of who your audience is and set the right tone when giving out information.
Do you pay removal companies upfront?
If the project is particularly large or complicated, removal companies generally prefer getting payment or at least a proportion of the payment for the removal upfront. For example, if the moving project needs special lifting equipment or financial outlays prior to the move, a company may ask you to pay before they render the moving service.
Steps in Hiring a Moving Company
The first thing that you need to do when hiring an office moving company in London is to find potential office relocation firms that are qualified to provide the best relocation service to meet your requirements. To do so, know the distance from your current office to the new one. Then, ask for recommendations from business contacts and connections and your peers. You will also want to check the British Association of Remover's website at https://bar.co.uk. All movers listed on their website are accredited and vetted relocation companies.
Secondly, do research on your prospective moving company. Make sure to visit the company's website. It is also a sensible idea to ask for references and documents that will certify the company's legitimacy and accreditations.
Lastly, estimate the costs involved. In this step, you will want to ask for an estimate for on-site service and extra charges. Also, make sure to ask if the company will reimburse you for any damaged and lost items. Be wary of the estimates that are too good to be true, though. It may indicate that the moving firm is dishonest or that you were given an inaccurate estimate.
Relocating Your Business
Below are some factors to consider when relocating a business:
Cost – This is one of the most complicated factors that you will want to take a look at when relocating an office. The cost of the process may depend on the distance between your current office and the destination, among other things. You will also want to consider the overhead costs of your new office. A good rule of thumb is to assess the cost and benefits before hiring an office relocation firm.
Employee and Stakeholder Impact – One of the reasons employees stay in a company is its accessibility from their home. Also, you may want to consider relocating to an office that has an airport nearby in case you have clients that fly in for regular meetups. So, when planning to relocate a business, don't forget to consider its impact on the employees and company stakeholders.
Customers – Needless to say, the customers are the lifeline of a business. So, if your business relies on a particular market, make sure to weigh your office relocation decision wisely.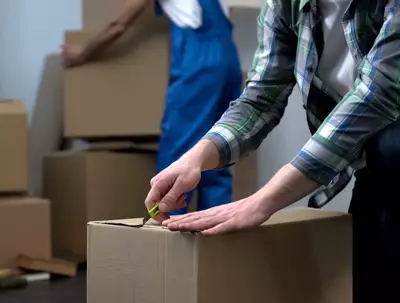 Business Benefits of an Office Relocation
There are a lot of benefits of relocating an office. Firstly, it may give growth opportunities to a business. It may also cut the expenses that a business incurs, especially if you decide to move to an office with cheaper rent.
Moving to a new office will also allow everyone to start fresh, which is a great way to improve performance and productivity. In addition, many new offices come with various innovations that can help simplify certain business processes (e.g., smart offices).
Lastly, office relocation will also give you opportunities to meet new people, such as new talents and better customers.
General Benefits of Hiring a Moving Company
Hiring an office removal agency comes with many advantages, and it's highly recommended to do so instead of attempting to handle things yourself.
Firstly, you can take advantage of the insurance they offer, which will give you peace of mind regarding possible damages and losses during the process.
Secondly, professional moving companies typically use an optimal strategy in the tasks involved, such as organising and packing things.
Thirdly, you don't have to undergo the tedious and stressful process of moving an office. Moreover, moving an office is more expensive if you do it yourself. If you let a moving company do the job, it will be finished far more quickly. The company also provides the necessary equipment and materials to get things done.
To get the best office relocation service, it is crucial to find a company that has the necessary experience and skills. Fortunately, Universal Commercial Relocation – Office Relocation London is more than qualified on all fronts. Browse our website today and know more about the services that we offer!