There are many aspects to consider when relocating to a new office and the planning stage can be the most difficult and labour-intensive, as well as the most critical, and it can be easy to miss out on some important steps on the way. If you've decided to move to new business premises in the near future, a good office relocation company in London can help you with your planning. Their experience in office relocation can assist you in devising a solid strategy to make the move as efficiently and smoothly as possible.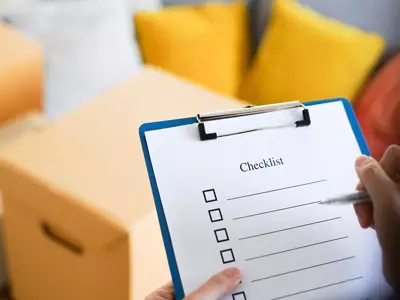 Some of the factors that should be included in moving plans are fairly obvious, but that can only make them all too liable to be missed. These include reviewing the space you're moving to, positioning any new furniture and filing systems, checking the IT and communications infrastructure in your new office, coordinating with all relevant stakeholders, and testing the new set-up before it goes live to make sure everything is working.
If you have a good plan for how to approach each of these factors, it makes it far easier to make any necessary adjustments at an early stage, so downtime is minimised when moving to a new location.
Size, shape, and dimensions of the space
When planning for your new office, check any size difference between your previous and your new location. One important consideration is whether the shape of the room is significantly different. If so, you'll probably need to think about an alternative layout.
For example, if your new space is smaller, you may not be able to fit everything your business owns into the new premises. That means you need to be thinking about what to keep and what needs disposing of long before you make the move. Alternatively, could off-site storage or document archiving be a solution to free-up valuable space. It may even be that you need to invest in new furniture with a smaller footprint.
On the other hand, if your new space is much larger, disposing of excess furniture isn't likely to be a problem. Nonetheless, it's a good opportunity to assess what you really need. Take a look at your inventory and see whether there's anything that has outlived its useful life or is looking particularly shabby.
Make early decisions on what you want to take. This won't just ensure that your new office isn't cluttered from the outset; it could also reduce your removals costs. Equipment you don't need any longer can be sold, recycled or otherwise disposed of and give your employees a fresh start in their new location. Your mover can assist with these additional services and undertake environmental clearance, disposal, and recycling on your behalf.
Create a floor plan that outlines where everything will go in your new office. This helps your removals team to carry out the move more efficiently. It's also better for your teams, who won't need to spend the first few weeks reorganising and moving furniture and other equipment around instead of doing their day jobs.
A clear floorplan can get your business back up and running as soon as it is practical.
Consider Furnishings and New Cabinets
If you've decided to invest in new furniture or filing systems, check any lead time before delivery. You can then use this information to schedule the move around the date when your new equipment will arrive.
While planning new furniture, fixtures and fittings can be exciting, don't get carried away and blow your moving budget. You can always order additional items at a later date, which is better than being left with an excess of furniture that can make the space look cluttered.
As part of this exercise, ensure you review your existing volume of filing and undertake an audit and disposal of unwanted records or filing, so you only move the requisite document and records to your new workspace.
IT and Communications Systems
Most companies encounter teething problems when they move and set up IT and telecommunications infrastructures in a new space. A good office relocation company in London usually offers additional services to cover this eventuality.
It may be as simple as detaching and moving all your current wiring and setting it up in the same way in your new location. However, you may need a technician to install a new wiring layout. Being aware in advance of what extra work needs to be carried out can help ensure your timescale for the move doesn't slip.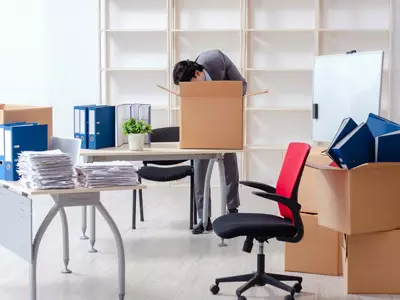 Also, make sure IT requirements are factored in when planning your space – do you need a dedicated server room, for instance?
Communicate with Your Employees
Communication with employees is critical throughout. Make sure they are well-briefed at every stage, not only for morale purposes but to ensure that they know what responsibilities they're expected to undertake as part of the overall moving plan. They need to know what's being moved or disposed of, when they need to empty their work and personal items from desks and cabinets, and what the arrangements are for packing, for instance. Failure to notify them of what they need to do and when to prepare for the move can cause delays and frustrations.
Equally, keep your removals company informed, especially of any changes to what will be moved, the actual move date and so on. Good removal companies will make open communication easy and will keep in contact with you throughout to ensure every base is covered before, during and after the move.
Check the New Setup
You should factor in a testing phase once your move is complete. This is especially important if your office has systems and workflows that are unique to the way you operate. You may find the layout doesn't work as well as you'd hoped, in which case you have a window to make alternative plans and adjustments.
This is especially true if you're moving into a space that's smaller or is laid out entirely differently from your previous office. It may not be as efficient to simply copy the old format to the new place. Being prepared to adapt is key to getting things up and running smoothly in the shortest possible time.
Your Trusted Office Relocation Service
Moving to a new office is often a sign of progress for a business. Whether you're expanding your operations or downsizing to make your office leaner and save money, the success of the move depends on the planning you put into the transition.
At Universal Commercial Relocation – Office Relocation London, we provide expert award-winning and professional office relocation services. We have worked with different businesses of all sizes in just about every industry in the UK, conducting quality-assured and successful relocations. We proactively collaborate with every client and help them work through the difficult planning stages so that they and we are as prepared as possible on the day we move your equipment and furnishings.
Ensure your office move is as smooth as it could possibly be by hiring our expert services. Get in touch to discuss a project with us today.