Relocating to a new office space is a key milestone in the lifecycle of a business. However, an office move is no small undertaking and can be both exhausting and stressful. The best way to relieve the stress and anxiety of office relocation in London is to hire support from a company that's highly experienced in planning and effecting such moves. Office relocation won't be nearly as daunting with experts working in partnership with you to ensure the move goes as smoothly as possible.
What businesses need from their office space is evolving. Recent trends include requiring less space and more flexibility within that, a better-quality working environment, and better environmental credentials, for instance. Taking all this into account can be intimidating for business owners, particularly when moving to a new environment. But with our broad spectrum of services and our universal approach to corporate relocation, we can help ensure that all these requirements and more are taken into account and that the optimal move solution is delivered every time.
Because office relocations are inherently tricky, you'll need to work with experienced partners to ensure a successful transition. It's important to remember that moving is about more than just carrying boxes, furniture, and equipment from A to B; there are a lot of associated risks throughout the whole process. Here, we've compiled a list of guidelines to make relocation more manageable.
Handling the Risks of a Workplace Transfer: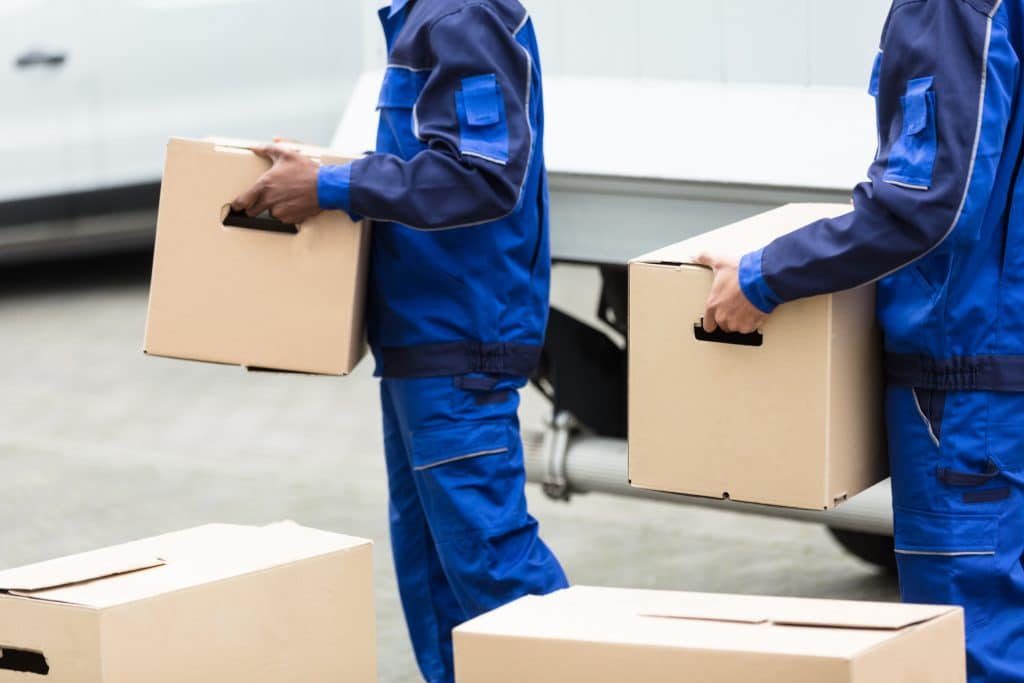 1. Plan the process well ahead of schedule
Looking for a new office to permanently carry out your operations is never easy. The earlier you search for new premises, the better your chances of getting the space you want at the price you can afford. Many businesses don't leave themselves enough time to identify the correct premises, carry out the necessary due diligence and plan their exit from their existing location. This can result in unwanted stress, not to mention a greater risk of wasting valuable time and money. Accredited and professional commercial movers in London and members of the British Association of Removers like our company can offer helpful advice on planning your move efficiently and use our knowledge to recommend the specific services that will best suit your needs. This helps ensure a seamless transition throughout the planning process.
2. Analyse corporate goals and think about employees
Finding the right location for your business to function from is important, but you should also consider the needs of staff and customers too. You need to make sure the location is easy to access and offers the right mix of amenities in the vicinity to cater to their requirements on an ongoing basis. Staff morale can suffer, and both existing and prospective customers can decide to look elsewhere if your new location is difficult to access or remote from public transport and other facilities. Once you've chosen the right location, however, we can assist with planning the move, taking a comprehensive approach to the project, and helping you stick to your relocation timetable as part of our office moving service.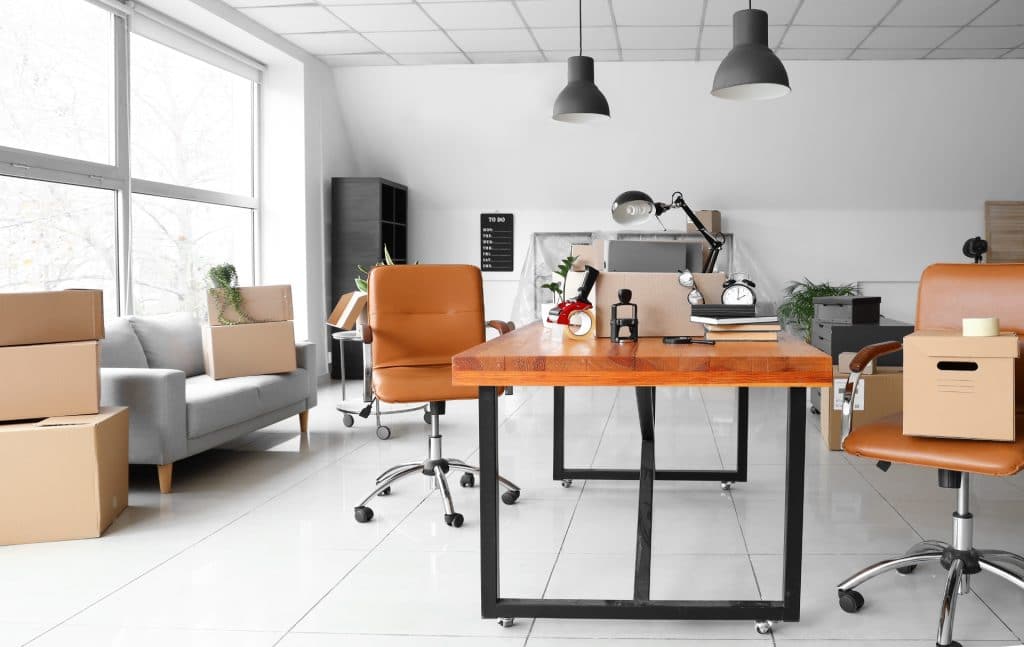 3. Assess the IT transfer procedure properly
Nowadays, technology plays a massive role in business, and there are few companies that don't rely on IT for their successful and efficient functioning. That's why it's critical to prepare well in advance for your IT relocation. This will help avoid delays and service interruptions. Make your IT division one of your priorities when it comes to planning your move. They should be ready to manage the dismantling and rearranging of all equipment and set the necessary steps in progress to make sure all your equipment is up and running on the first working day in the new office. Whether it's an internal relocation that needs our porterage services or a complete move to new premises, we can help. Our services for office relocation UK-wide include IT and server relocation, file mapping and indeed all the necessary preparation to guarantee that everything is where it belongs and systems are back up and running as soon as possible after your move.
4. Involve aspects other than finances
When it comes to looking for new premises, even if the intention behind the move is to save money on the rent longer term, remember that the cheapest option isn't always the best. Issues such as a shoddy lease or failing to carry out a pre-sale inspection could expose you to significant expenses in the future. You need to look for a building or site that is durable, secure, and suitable for growing your business without restrictions. Likewise, it's not worth skimping when it comes to hiring a firm to carry out the relocation. Either trying to carry out the move yourself or using a basic service that just offers lifting and carrying on the day can be a false economy, resulting in delays, confusion, lost or damaged equipment or files, and more. The sheer amount of planning that needs to go into any productive office move is perhaps the most labour-intensive element. That's why, as experts in office relocation, a large part of our moving services includes helping you draw up efficient, successful plans for the transfer of your office furniture, equipment, and more.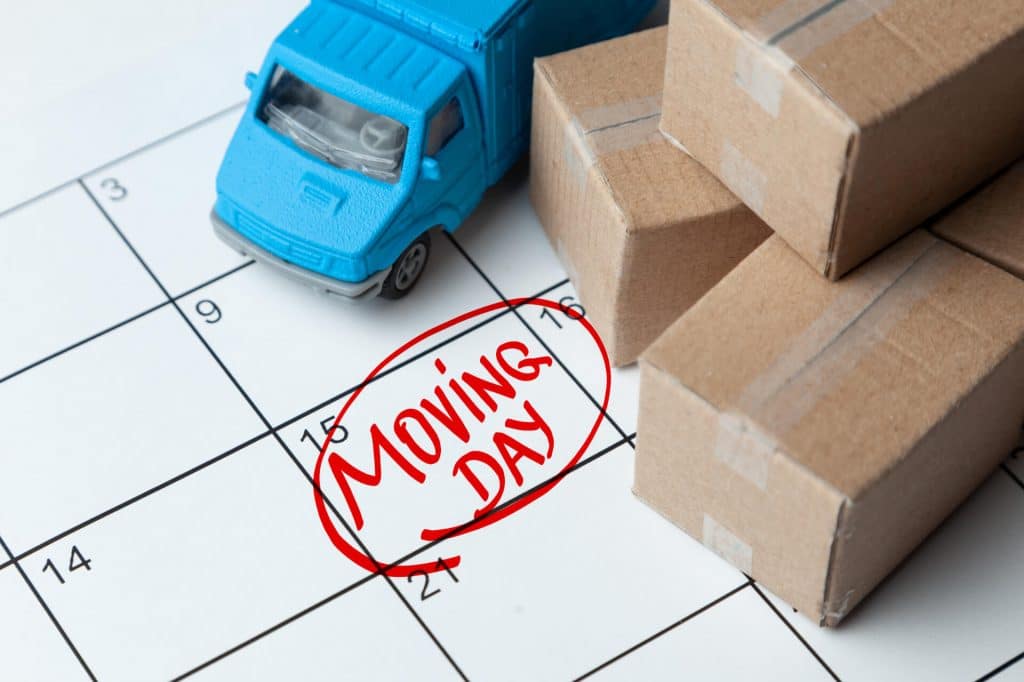 5. Prepare everything for moving day
We'll help ensure everything goes smoothly on the day by carrying out a full site survey in advance and drawing up a detailed, rigorous project plan for the move. A poorly planned move can be chaotic and cause severe delays in getting your business back to full operations, and that will cost you time and money. Our services include trained, and security vetted employees who are experienced in heavy lifting, reducing the risk of injury to your own staff. Packed crates are barcoded so they can be tracked throughout the move and delivered to the right location within your new office.
We have a fleet of sufficiently large vehicles to ensure your furniture and equipment is moved in as few journeys as possible, and our specialist fitting teams can make sure everything's installed quickly and efficiently. We can even carry out any necessary electrical, refurbishment and carpeting work if that's required. And of course, we're fully insured against damage to person or property for your peace of mind and to make certain you don't suffer any financial losses in the unlikely event of damage during the move itself.
We have almost 45 years of expertise in assisting large and small businesses in office relocation, equipping us with the mastery, proficiency, and wisdom necessary to ensure that everything is done right, first time, every time. If you're planning an office move, contact us on 0208 575 1133, and let's work together.
Relocate effortlessly with Universal Commercial Relocation.
FREQUENTLY ASKED QUESTIONS
What do companies look for when relocating?
Businesses look for a location that will be convenient for existing employees and customers alike. This might include considering amenities, public transport links and car parking. They may also consider how easy it will be to recruit new staff in that area. Businesses will also tend to look for an office that can accommodate future growth.
Why do offices relocate?
Office relocations in London tend to be undertaken when a business's existing location no longer fulfils its needs. A growing business may need more space, better facilities, or a larger pool of candidates for job openings. Some businesses may move when their lease expires to reduce costs. Currently, many businesses are relocating post-pandemic to accommodate new hybrid ways of working.
What advantages could there be in relocating?
An office relocation can be a good opportunity to negotiate a more favourable lease or move into a more energy-efficient building to reduce costs. It could benefit employees' morale and staff retention if the new office offers better space and access to amenities. It could open up new markets or provide access to more qualified staff in future, for example.
What should I look for in an office relocation company?
Check the company's expertise and length of time in business for a better moving experience. Ensure they hold BS8522, the British Standard in Commercial Moving. Make sure they offer all the services you require, from planning to executing the move. Read reviews from past clients for insight into how the company performs. Requesting a customised estimate and knowing what you're getting for your money is also necessary.
How do you plan an office relocation?
First, understand your reasons for moving offices, so you know what to look for. Then, set a budget for the move and develop a project plan. This includes key dates and what needs to be completed by when. Draw up a checklist and source a removals firm to help you plan your new office space and carry out the move.
What do I need to know before moving to an office?
Plan ahead of time and appoint an office removal company with strong links to the British Association of Removers, the UK's leading trade body for relocation companies, to help you project manage the move. Assign each employee the responsibility of packing up their own workstation. Ensure your IT requirements are covered and move your IT team first to get systems working from day one. Notify all key stakeholders of your new location.
What is involved in an office move?
There are many elements to a successful office move. You must keep the business going while prioritising your employees' needs; oversee the moving process; consider any reorganisation of work or office space; build in time for staff to adapt; notify all customers of the move; and more. A good removals company can help ensure things run to plan.
The Benefits of Office Relocation
A company relocation in London is a momentous time in a business's development and should be carefully considered and planned. Morale, motivation, and productivity will all improve if the move is carried out well and your company's working culture can be revitalised. It will be easier to grow and develop your employees in a larger or more appropriate space. It's also an excellent opportunity to begin introducing new and innovative working methods. Finally, if you choose a new location that matches your company's needs better, it can enhance your appeal to new and returning customers.
Relocating a Business Effectively: Preparing to Move an Office
When relocating, the most common issues are poor planning and failing to plan in advance. To meet the challenges of moving a business, you need all employees on-side and help from experienced external experts to carry out the move quickly, efficiently and effectively.
As removals experts with almost 45 years of experience in the business, we're confident that our skilled staff can help you plan and undertake a successful move with minimal disruption to your day-to-day business.
How to Successfully Move Your Office's IT Infrastructure
Plan your office move carefully in terms of IT. Assess your current office equipment, and decide which items, if any, need replacing. Prepare communication networks and ensure that data will be kept secure during transfer. Keeping track of all these aspects takes time and effort that would be better devoted to running your business. Therefore, it's always ideal to hire a relocation agency in London to assist you with these services.
Moving IT facilities to a new location can be a daunting prospect, but with our expertise, we can do the work for you.
Things to Consider When Moving
1. Planning
You should make sensible use of documents, spreadsheets, and office moving checklists that include all the tasks that will need to be accomplished.
2. Developing Criteria
Understanding why you want or need to move offices can help you draw up criteria to use when looking for new premises. There are office budget calculators online that can help you evaluate how much money you'll need to spend on a new office and on the move in general.
3. Setting a Deadline
Setting a deadline will help you complete your tasks more quickly in a well-organised manner. Establish the date on which you'll be moving and then work backwards, slotting tasks in on a timescale and leaving sufficient time to get everything packed and moved.
Universal Commercial Relocation – Office Relocation London is an accredited office mover in London with the appropriate skills and knowledge to guarantee you have a seamless and comfortable move to your new premises. Call us today to discuss a project.