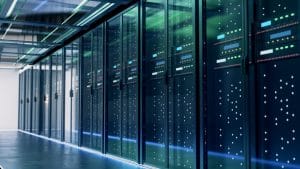 Here at Universal Group, we understand that when operating a business, it is inevitable that as you grow and change, your servers' location may need to be relocated in order to accommodate that. In recognising such, we take into account the potential risks of your servers becoming compromised during the move. Our server relocation services are there to protect you from this hazard, ensuring your business can keep running at optimum efficiency and performance. Today, we will be taking a look at how relocating could compromise your servers, why this is dangerous for businesses, and how our services can protect you from this.
The risk of server relocation
Often, business owners choose not to relocate their servers, despite the many benefits doing so can have, due to their fears of the damages they could incur in the process. For instance, there could be damage to your servers that leads to unplanned downtime. Particularly for professions where access to the internet is an imperative for completing the days' tasks, this can cause enormous hindrance to the ability of your business to run. As well as this, damage to servers could lead to a loss of data, delays in the server and system response times, and reduced productivity.
The impact these risks can have on a business range from the mild annoyance, to the potentially detrimental. For these reasons, it is highly important that you take the necessary steps to ensuring the relocation of your servers goes smoothly. This is where our team of highly trained experts are to help.
What services do we offer at Universal Commercial Relocation Ltd?
Our team of specialists are highly trained in making sure your relocation is fast, efficient and secure. These qualified IT Services team members are trustworthy professionals, who utilise tried and tested technology that is up to date with the latest innovations and developments. Our specialists can navigate relocating servers for large public and private sector organisations, such as law firms, banks, financial institutions and technology companies.
Our team of IT equipment movers will support your business from the audit and planning stages all the way through to the delivery and eventual recommissioning and testing stage. A clear audit trail of worksheets providing evidence for each stage of the project will also be given to your business, for clarity and transparency. We will also utilise the latest innovative protection measures, for maximum protection throughout the relocation process.
We offer our server relocation services to companies based in London. If you are interested in hiring our team of server relocation specialists, we can offer you a free quote if you reach out to us through our contact form.
Get in touch
If you have any remaining questions on our IT systems relocation services, please do not hesitate to contact us. A member of our team will be happy to provide you with more information. You can speak to someone by calling us on +44 (0) 208 575 1133, or alternatively, you can send us an email at info@ucr.uk.com.