According to the Global Talent Survey, London is still the best city to work in worldwide. And as more people choose to work in the Capital than in any other city across the UK, it's no surprise that the services of office relocation companies in London are subject to ongoing high demand. Any company considering moving their offices to the city will need a good office relocation service to keep their equipment and furnishings safe while the move is in progress.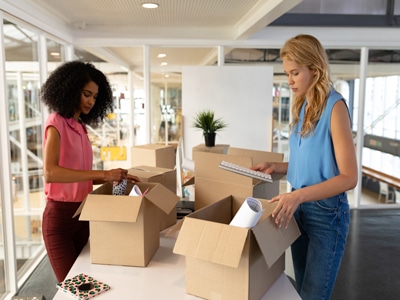 The global survey asked more than 360,000 respondents from 197 countries which city they would like to work in the most. Among all the cities cited, London topped the list in a landslide victory, gathering 22% of the votes. Placed second, but lagging behind by a wide margin, was New York at 16%.
Despite changing perceptions because of Brexit, it seems that many people still believe that London is the ideal place to work. The city is considered a global hotspot for business and finance and has plenty to offer culturally and socially. It's also worth noting that 37% of London residents were born outside the city.
London's diverse population is, after all, one of the top factors that attract people to live and work here, with over 300 languages spoken by its population. What's more, there's a vast array of different industries in London, so plenty of opportunity for employment for all manner of people, skilled professionals or otherwise.
As the educational capital of Europe too, it's easy to see why opportunities are ripe for the taking here. A vast number of new graduates opt to stay in the city after they finish university because there are so many jobs available across the spectrum.
London is also regarded as the financial capital of the world, with that industry being the prime driver of businesses in the city. In a recent New York Times article, London was referred to as the "banker to the planet.";
Aside from the work opportunities present in the city, London is also a great place to live, so it's no wonder it's a popular choice for home relocations. Many believe that the city's rich heritage and culture provide much-needed leisure and relaxation when the working day ends. There are a host of museums and festivals in the city which can give inhabitants a sense of belonging. What's more, the buildings where many restaurants and workspaces are located will often have a colourful history or background, adding to the overall appeal of the city.
Another deciding factor for many workers in London is easy access to most facilities. The city has a superb transport infrastructure with its iconic red buses, black cabs, and the Underground network. It's also amply connected to the rest of the UK through its mainline stations, coach services and airports.
And when you just want to unwind and relax, there's a plethora of pubs, restaurants, leisure opportunities and attractions to take advantage of in the UK's capital city. There's little wonder so many workers are drawn to move here.
With employees gradually returning to the workplace as COVID-19 restrictions ease, there's no sign that people's enthusiasm to live and work in London will wane.
Back in Autumn, But Not Full Time
Mass returns to offices have now begun to take place this autumn, with employees working at least three days a week in their offices.
Employees who commute to the West End, City, and Docklands are also expected to rise to high levels. It is projected that the volume of commuters will soon surpass all records since the pandemic began now that the long summer break is over.
However, some employers are still unsure as to how many work-from-home employees in London will decide to return to the office. That means office relocation companies like ours are now gearing up for several outcomes.
The majority of the workers are at the younger end of the scale and are therefore still not fully vaccinated.
A recent survey found that 25 per cent of employees from London are going to work in the office for five days a week, and 29 per cent will work there for three days or more. Another 25 per cent said they would be working from home for at least three days a week, while 7 per cent said they would be working at home full time.
The most likely days that these employees will work from the office are Wednesday, Tuesday, Thursday, followed by Mondays and Fridays.
Employers are saying that they are confident that the number of employees preferring office-based jobs has increased since September. However, they are also aware that a hybrid working setup could be here to stay.
The UK Government has released safety guidelines for workers with the help of the Department for Business, Energy & Industrial Strategy and the Department for Digital, Culture, Media & Sport.
The guidelines encourage businesses to discuss their return to the workplace with trade unions and other employees to plan a work arrangement that meets both business and individual needs.
Office managers are encouraged to think about the risks. In this respect, they should complete a suitable and sufficient assessment of the risks and identify measures to manage or mitigate them.
Among the solutions suggested is the proper ventilation of workspaces and using CO2 monitors. These will provide optimal fresh air to the office space.
Additionally, the guidelines also suggest reducing contact with people in the office. To do this, partnering within fixed teams or cohorts is encouraged. The office layout should also be reconsidered so that people will sit separately from each other and not facing one another directly.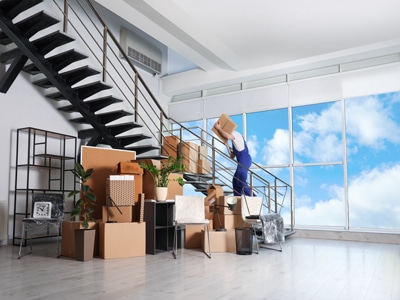 Work With Office Relocation Professionals Today
If you, like many other businesses, are planning to move offices, it's well worth considering hiring the services of office relocation specialists. Using professionals to conduct any move is sure to make your office relocation an easier, more stress-free experience.
Universal Commercial Relocation – Office Relocation London is an award-winning professional office relocator. We help offices plan their relocation as well as assisting workplaces to stay compliant with COVID-19 safety measures.
Our team is always ready to help you with your relocation needs. We have a strong business sense, and we promise to render our services ethically and to the highest standards.
Call us on 0208 575 1133 or email us at info@ucr.uk.com for more information about our services.