The UK Government issued guidelines on 14 July 2021 to keep employees safe from the COVID-19 virus in an office setting as people begin returning to workplaces in the aftermath of the 'Stay at Home' instruction. Many businesses are contemplating moving offices at this time, either because of downsizing in view of increased numbers of employees working more from home or to secure larger premises to enhance social distancing. If you're moving into a new workspace, hiring a reputable office relocation company is important. Any office relocation can positively impact a business as long as it is carried out with proper preparation and follows all applicable guidelines.
These new guidelines cover employees who work in offices, labs, research facilities, and other similar environments. A company should interpret the guidelines and determine the specific actions they need take, which in large part depends on the nature of the business and how it is regulated, operated, managed, and organised.
According to the Government, these guidelines do not supersede any existing legal obligations related to health and safety, nor the employment and equality duties held by businesses. The framework also states that it contains non-statutory guidance that should be taken into account when employers are complying with their existing obligations.
The guidelines are also applicable to contractors, agency workers, customers and other people who interact with the business. To determine what actions should be taken, companies should carry out an appropriate assessment of the workspace, which must be done in consultation with workers, unions, or industry representatives.
Employers also have the legal duty to consult with their workers when dealing with health and safety matters relating to the company. Any decisions should be made with input from employers and workers alike.
The UK Government is now permitting companies to resume their normal day-to-day operations if they wish to do so. But while employees can now return to their workplaces, this will need thorough planning. The Government encourages all businesses to discuss a return to the workplace with their workers and recommends implementing the return in stages over the summer months.
If, during this time, a business chooses to move to a different office altogether, it's beneficial to hire the services of a qualified office relocation company to ensure that the move runs smoothly and all belongings are transported professionally.
The guidelines give advice on the subject of good ventilation. Offices should have adequate ventilation, which can often be achieved by opening vents, windows, and doors. If the business uses air conditioning, the system should be set to maximise the amount of fresh air available. Good ventilation prevents COVID-19 from spreading further by removing any residual traces of the airborne virus and will reduce the risk of your employees contracting the illness.
If employers cannot improve ventilation in their offices, they must consider restricting the number of workers present at any one time or reducing the hours employees spend in the workplace.
With the Government's permission for workers to return to their workplaces, employers must discuss new working arrangements with employees and the trade unions to ensure that the needs of both individuals and the business are met.
Among the factors to be considered are employees who have yet had the opportunity to be double vaccinated against the virus. All reasonable practices to reduce risk in the workplace should be implemented.
Reducing Contact for Workers
The guidelines also offer some examples of ways to mitigate the risks when people begin interacting with co-workers again. These include reducing the number of people each worker comes into contact with. Using fixed teams or partnering arrangements, for instance, means that each person will only work with a few employees at a time in the workplace.
Another way of reducing social contact is to review the layout of the office. Employers can install Perspex barriers to separate people from each other or designing side-to-side or back-to-back seating arrangements instead of face-to-face. Again, the guideline states that all employers should take into account employees' individual needs, especially people with disabilities, so they can work safely and effectively.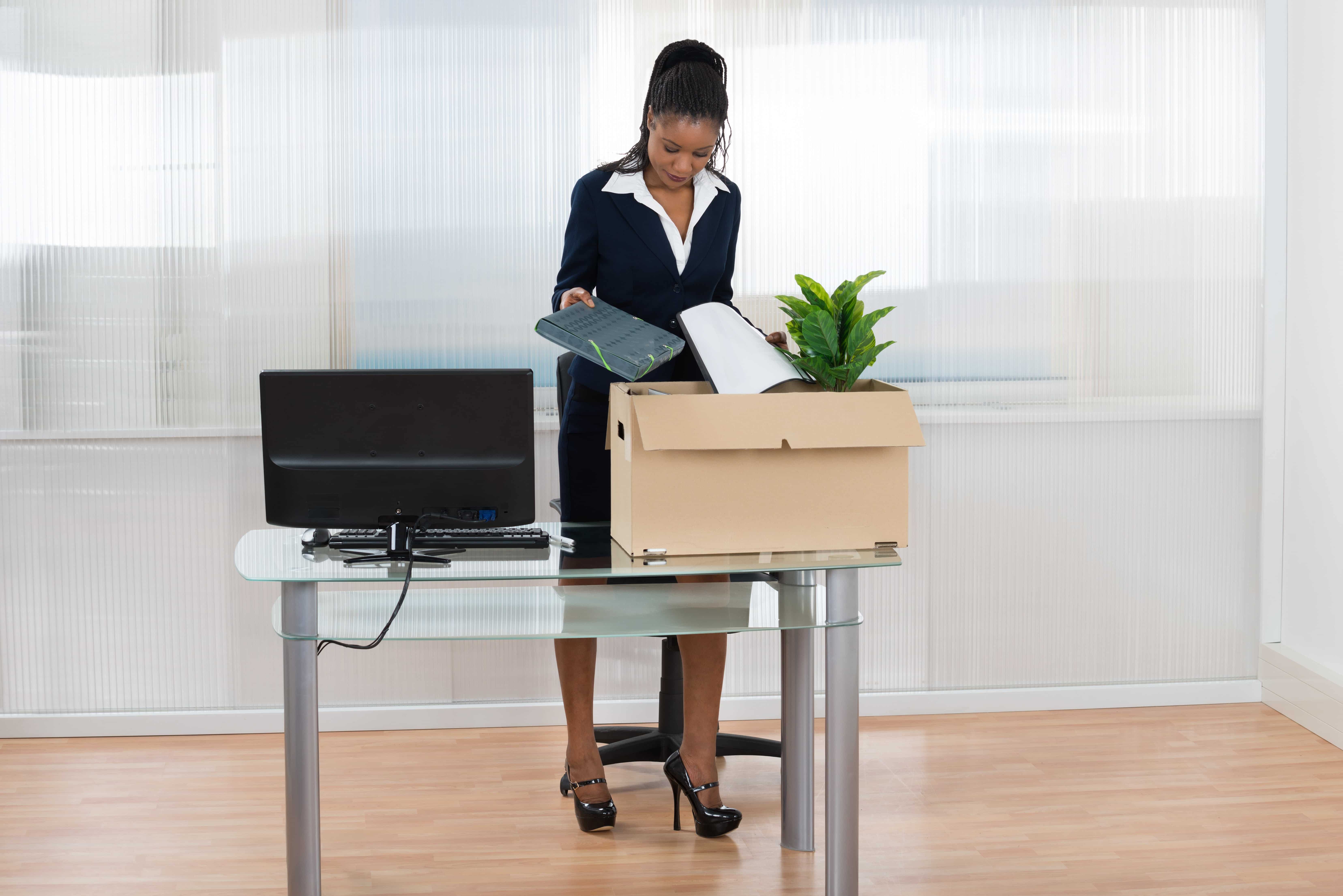 If there are insufficient workstations for all employees to have their own, dedicated desk, and shared workstations are the norm, then all work areas and equipment must be cleaned thoroughly in between uses.
Frequently touched surfaces and objects should be thoroughly cleaned with the usual cleaning products, including door handles in bathrooms, keyboards, and so on. Cleaning materials must be properly disposed of and waste bins emptied as often as possible.
Arrangements should be made on how to clean specialist equipment that cannot normally be washed down.
If employers become aware of a suspected case of COVID-19 in the workspace, separate guidance is available for cleaning such non-healthcare settings to remove traces of the virus. There should be arrangements made for the disposal of face coverings and PPE, where worn.
In relation to personal protective equipment and face coverings, their use should be determined by a risk assessment of a particular workplace. Unless the workplace has a high risk of transmission of the virus, the use of PPE is not encouraged. However, if the risk assessment shows that PPE is required, the employers must provide the PPE to workers free of charge, and it's their responsibility to ensure that it fits each person properly.
Face coverings are no longer required by law. But the Government still recommends that people continue wearing them in crowded or enclosed spaces. The guideline says that employers should encourage their workers to continue to use face coverings, especially in indoor settings where individuals may come into contact with people outside of their regular circle.
In the guidelines, the Government reminds employers that they should support workers who choose to wear face coverings. This includes encouraging them to wash their hands with soap and water thoroughly for 20 seconds before putting on and after removing face-coverings. Face coverings should be changed regularly and disposed of properly if disposable; alternatively, if washable, they should be cleaned in accordance with the manufacturer's guidelines.
This guidance has been compiled by the Department of Business, Energy and Industrial Strategy (BEIS) in consultation with other industry bodies, including trades unions, Public Health England and the devolved administrations of Scotland, Wales and Northern Ireland.
Office Relocation Professionals
Relocating to new offices at any time can be labour-intensive work, but never more so than at the moment while we are still living with the threat of Coronavirus. However, an office move can provide a host of benefits to your company. It is a way to breathe fresh life into your operations and can motivate and inspire employees by offering them a better space to work in.
Universal Commercial Relocation – Office Relocation London has been successfully helping businesses with office relocation since 1978. We are fully aware of the risks of virus transmission at this challenging time and will work with you to ensure that your office move is as safe and stress-free as possible for both you and your employees.
If you are interested in using our services, call us on 0208 575 1133 or email us at info@ucr.uk.com to discuss your requirements.