If you run an office-based business and are planning to move to a new location, you could be dreading the prospect. Research has shown that moving from one place to another, whether for commercial or private purposes, is one of the most stressful activities in life, and it requires a lot of patience, planning, and time. But choosing to hire office relocation services in London could make the experience a whole lot easier. Office relocation will still take detailed planning, but working in partnership with the right company, like us here at Universal Commercial Relocation, can make the process far more efficient and quicker.
Tips for Smooth and Efficient Office Relocation
As an experienced office relocation company, these are our top tips for ensuring your business relocation runs more smoothly.
Plan Your Office Relocation
When planning the move, decide on a moving date and the time frame for the relocation process, after which you can devise a schedule. It's always better to start to prepare as early as possible and devise a definite plan with as much detail as possible if you want things to run smoothly. You will also need to assign a specific budget for your relocation process. Left unchecked, it's easy to vastly overspend on an office move, and you don't want to start your time in new premises at a financial disadvantage.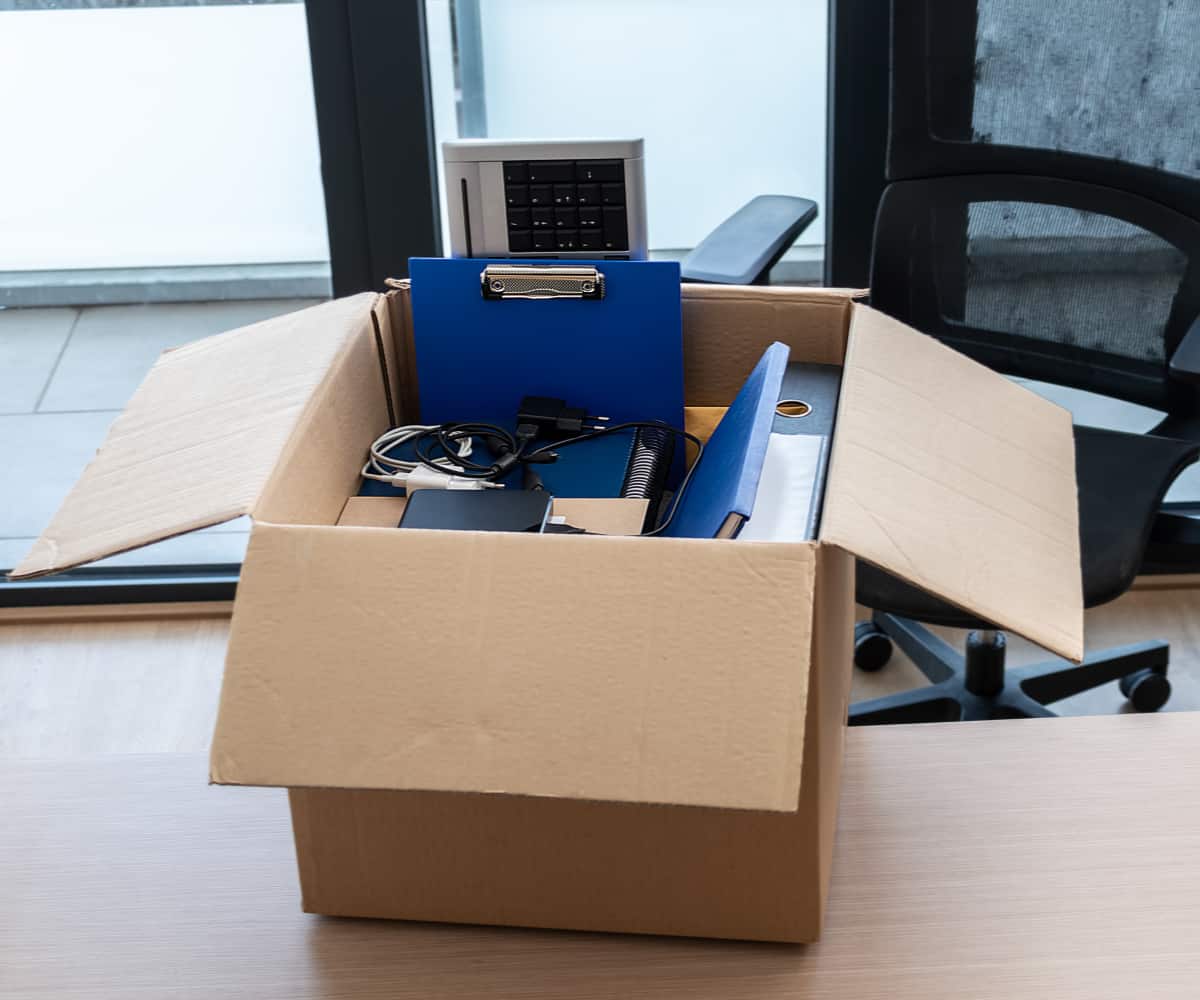 Communicate With Your Employees
While not all members of staff might be happy at the prospect of a move, good communication can go a long way towards addressing concerns and fears. Always make sure you keep employees fully up to date with your moving plans and time schedules. Notify them of any important changes and new procedures at your future business premises. These changes should include any building rules, how the new location will be laid out, and new address and phone numbers. Details of amenities, resources, and transport links should also be communicated so they can start planning how to get to work and so on.
Assign a Named Person-In-Charge or Move Champions
Relocation of a business requires a heartfelt team effort to increase the chances of its success. However, there also needs to be a named individual who maintains overall control and oversight of the move. This should be someone with multi-tasking, organisational, effective communication, and excellent leadership skills.
Back Up Your Data
Losing files and hardware during the relocation process could have devastating effects on the business. Pay priority attention to backing up all data and protecting it from loss or breaches when moving. You could consider hiring a company that can offer you short-term cloud-based storage services if you don't already store data this way, so you won't have to worry about losses.
Declutter
Relocating to another location is an ideal time for a fresh start. Planning ahead will make sure you can assess everything the business currently owns and take only what you'll need to your new premises. Destroy old files, shred unnecessary papers, dispose of or seek to recycle old furniture, and sell or recycle equipment you won't need in the future, and not only will you benefit from clear decks in your new office, but you may even be able to make savings on removals costs.
Hire a Professional Moving Company
This is our last tip, but it's going to make all the difference between a successful or a stressful move. Moving companies like the team at Universal Commercial Relocation have the knowledge, experience, expertise, and resources needed to make the relocation process as easy as possible. They don't only provide packing, transport, and unpacking services to ensure your business items are transferred safely. A moving company can also identify your business requirements and help you draft a suitable and efficient moving plan.
Benefits of Hiring a Professional Moving Company
There are many companies offering office relocation services in the UK, but if you're looking for the best team in the London area, you need look no further than UCR. There are a host of benefits to hiring us, including:
Experience
Universal Commercial Relocation was established in 1978, so we have a strong track record in carrying out commercial moves. Our experts have the right training and suitable equipment to provide you with the best solutions for your relocation. The British Association of Removers (BAR) has awarded us the accolade of Commercial Mover of the Year in 2015, 2017, and 2019.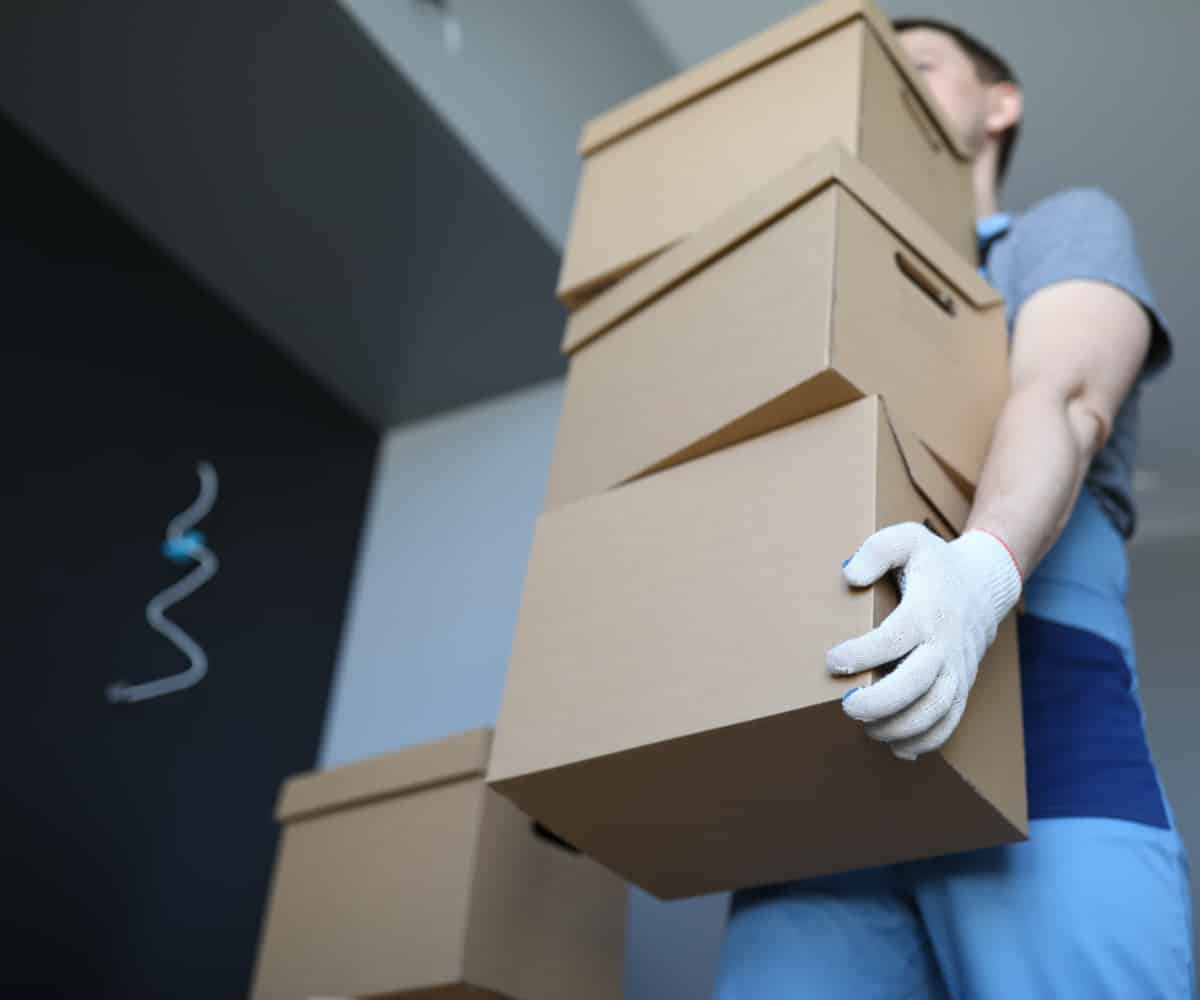 Affordable
Our top-rated service is always offered at competitive prices. We provide a menu of options so we can tailor our services directly to your needs. Your documents, machinery, equipment, furniture, and other materials will be safe in our hands. We're also fully insured, so you're covered in the unlikely event of damages or loss while your property is in transit.
Reputation
With our many years of experience, we've dealt with many small and large businesses across the UK. We put our hearts and minds into our work to ensure we always provide satisfaction for our clients. We value our reputation and will do our best to offer the highest quality of service every time. You can check our previous client projects and see our accreditations on our website.
Efficiency
As one of the top-rated moving companies in the UK, we have the expertise to handle the relocation project for you efficiently. No business wants to experience longer than necessary delays to their services, so we ensure you and your teams are back up and running after your move as soon as possible.
As part of our office relocation services in the United Kingdom, we offer the following:
Crates for hire
Document services
Environmental clearance
File mapping and packing
Furniture fitting
IT move solutions
Move planning
Secure storage
Server relocation
And much more!
If you're interested in working in partnership with us to plan your move or have any questions regarding our services or specifically about this article, you can contact us on 208 575 1133. You can also reach us via email at info@ucr.uk.com.
FREQUENTLY ASKED QUESTIONS
How do I relocate an office?
Define your office relocation goals and objectives.
Assess your current office space.
Plan your budget.
Hire a professional office relocation service in London.
Pack up your belongings and prepare for transport.
Have your belongings transported and unpacked in your new office space.
Why do companies relocate offices?
Some of the most common reasons include:
To be closer to customers or suppliers.
To be closer to transportation hubs or other amenities.
To reduce costs (e.g., by consolidating multiple offices into one larger office).
To improve the company's image (e.g., by moving to a more prestigious address).
How much does it cost to pack an office?
It depends on the size of the office and the volume of furniture, equipment and files to be packed. You should expect the bill to come in at between £2,000 and £10,000 if you're moving locally, but every relocation is different in terms of size and complexity. It's best to choose a company like ours that carries out a site survey and will give you an accurate quote upfront.
What is the impact of office relocation?
There can be many positive impacts of an office relocation. First, it can lead to increased productivity among employees if they will be working in a new, more effective environment. An office relocation can also lead to increased morale and motivation among employees, as they will feel like they're part of a growing, successful company.
Why is relocation a good idea?
A relocation can help refresh the team and their productivity. It can also help to improve communication and collaboration among team members, as well as improve employee satisfaction and workplace morale. Additionally, relocating an office can be helpful in terms of rebranding or refreshing the company's image.
How do you announce an office relocation?
You can announce an office relocation to staff by sending a company-wide email, posting notices in break rooms, or including information in your company newsletter. You could also post flyers in strategic locations around the office and include contact information for questions or concerns.
Whatever method you choose, you should give employees plenty of advance notice so they can prepare.
Is there a checklist for moving?
Yes, there is definitely a checklist you should follow when moving an office! Here are some important items to remember:
Schedule enough time for the move.
Gather all necessary moving supplies.
Begin packing non-essential items first.
Notify everyone of the impending move.
How to Find an Office Relocation Firm
Few companies won't benefit from the assistance of a professional office relocation service. Here are a few factors to consider before hiring home and office relocation services.
Consider the circumstances of the move. Will it be across the city or to a different county entirely? Remember that some movers specialise in local moves, while others are better suited if you're planning a long-distance move.
Next, consider the equipment you already own that will need to be installed in your new office. Do you own a large number of computers and server racks? Don't forget to factor in the substantial amount of cabling that runs through the walls to keep your business running. You should inform the moving firm you're thinking of hiring about aspects such as this, so you know they're equipped to offer the right services on the day of your company's big move.
If you want the best possible results from your workplace moving assistance in London, hire a firm that's capable of handling everything for you, from packing to short-term storage if needed to setting up your IT systems and planning the layout of your new office space. This will take much of the burden of the move off your shoulders.
What to Look for in a Professional Moving Company
Trustworthiness
Obviously, you want to work with reputable commercial mover services in London. When relocating an office, you'll have important papers, machinery, IT system components, furnishings, and other goods to move. You need to be vigilant in protecting these items from damage or theft. A reputable company will have strong security measures in place to reassure you about your property's security.
Affordability
There's no denying that cost is always a major consideration when choosing a moving company. But a high-quality professional service specialist will not necessarily charge exorbitant fees. The firm will assess which of their services you need and charge you reasonable rates for providing them. Hiring a professional firm might even save you money over the course of the move as they'll have the skills and processes to get it done quickly, so your firm doesn't experience any more downtime than is necessary.
Experience
It would be a mistake to entrust the entire relocation of your company to a company with no prior experience in the industry. Always look for service providers who have a lot of experience in moving offices on behalf of different clients, and preferably a company that's moved plenty of businesses of your size and type in the past.
Reputation
The moving company's reputation is very important, and it's one of the key factors you should base your decision on. The professionalism of their staff influences the level of service you can expect from them. Hiring a moving company is a difficult task. As a result, it's wise to go with corporate removal services in London with a proven track record in the market.
The Benefits of Office Relocation
Innovative new working methods
Relocating to new offices can breathe new life into your employees. With a new location comes a fresh start and the opportunity to try out new and inventive ways of working. Morale, motivation, and productivity can all improve in a different, better environment. Furthermore, having access to a larger workplace area means you can increase staffing levels and the range of services or products you offer as your company grows.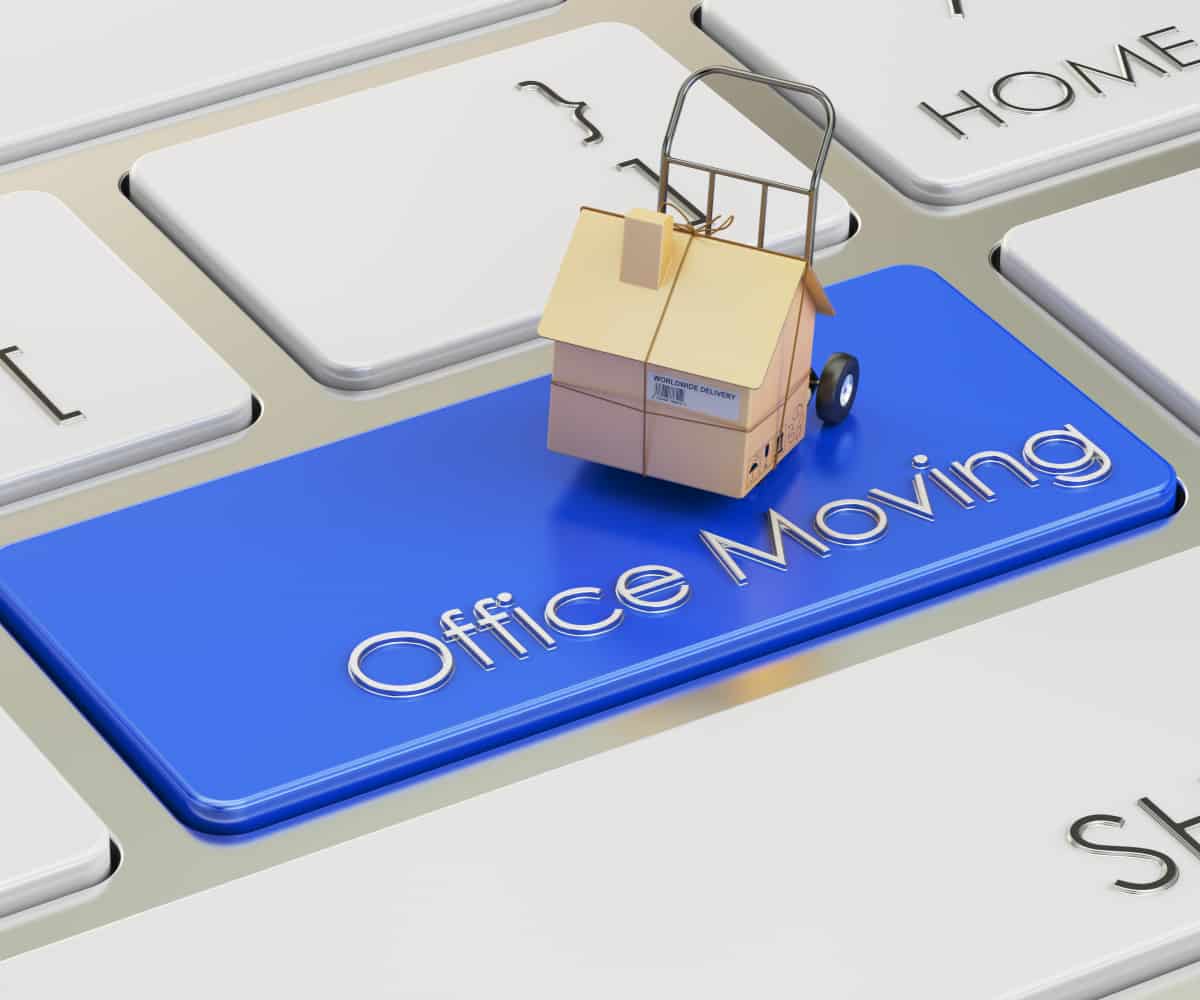 Business expansion
The first step toward business success is to expand your operations, and the primary benefit of relocating offices is the opportunity to expand and upgrade by taking on a larger area that can accommodate more people. More and better space allows for faster workforce development and expansion.
Brand revitalisation
Your office is more than just a place to work; it also represents your company's image. The structure, site, and design all contribute to your brand's identity and message delivery, which helps in the recruitment and retention of new clients and employees. As a result, maintaining the style of your office as your company grows is critical. Relocating offices allows you to change styles and adapt to changing market conditions.
Financial savings
Business relocation is an excellent opportunity to review your financial expenditure and make significant savings. Examine all of your expenses, from electricity rates to office equipment and facilities, to determine where you can save money or get better value for money by upgrading services.
If you are looking for a reliable yet affordable office relocation service, consider Universal Commercial Relocation – Office Relocation London. We are professional movers and have been providing quality relocation services since 1978.