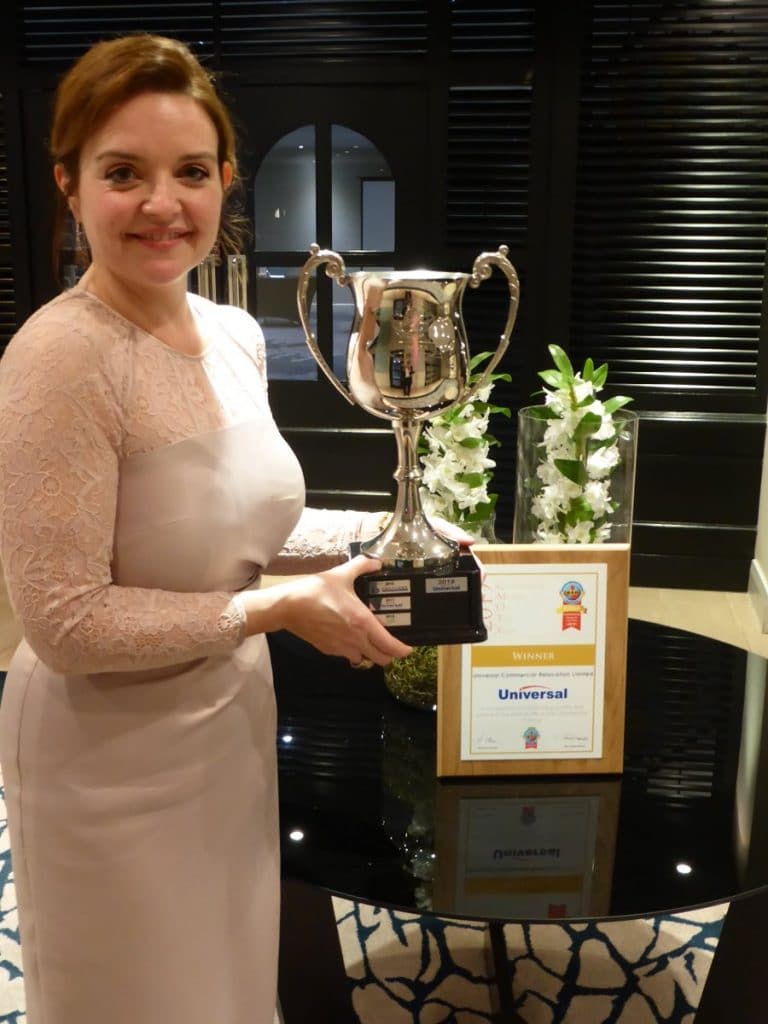 West London business Universal Commercial Relocation won the prestigious title of 'Commercial Mover of the Year' (CMOTY) 2019, at the British Association of Removers (BAR) Annual Conference and Awards Ceremony at the Crowne Plaza Hotel in Stratford upon Avon on 25 May 2019.
Universal recently celebrated 40 years in the field of office moving, and specialises in workplace relocation projects particularly in London and the South East.  In a dynamic market of change and transformation for many organisations, Universal works with its' public and private sector clients as service partners delivering the relocation element of move projects, taking a collaborative and quality assured approach.
This is the third time Universal has won the CMOTY Award, previously winning in 2015 and 2017. Sarah Cole, Managing Director of Universal commented "we are delighted to have won the prestigious Commercial Mover of the Year Award for 2019.  In a highly competitive industry, to win this accolade from the leading industry trade association the British Association of Removers is a great achievement. This award is testament to the commitment and professionalism of all the Universal team working and collaborating with our clients over the past twelve months."
A workplace move is a critical point for an organisation and should be a seamless, cost effective and transformative project for the business and its personnel enhancing productivity and workforce experience.  However, Universal is acutely aware of the many business risks posed if a relocation project is not effectively and efficiently delivered.   The threats are not only operational and financial, but also pose potential risks to reputation, compliance and stakeholder satisfaction.   Universal takes a tailored and people centric approach in guiding and supporting clients through the project enabling the client staff to be informed, engaged, and positive about the beneficial transformation of an organisation through a value-added relocation.